On-demand webinar
Revolutionize your franchise training: The power of gamification and incentives
Description
Join us for a thought-provoking webinar as we explore the challenges of training in franchise organizations and how e-learning with gamification can help you overcome these obstacles.
Learn about the benefits of incorporating incentives into your training programs and discover how they can be used as an effective tool for employee recruitment, recognition, and retention for your franchise.
Agenda
In this webinar, we'll cover:
The challenges faced by franchise organizations in learning and training
The role of technology in making training more accessible and efficient for franchise organizations
The benefits of investing in gamification, incentives, and e-learning in franchise training programs for long-term success
Who should attend?
This webinar is for anyone who creates and facilitates employee training for a franchise organization.
Speaker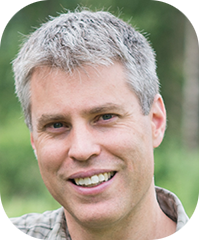 Jeff Campbell
CEO & Founder of Motrain
Jeff spent 18 years teaching high school physics in a blended classroom. He grew frustrated with his students not consuming his content on Moodle, which got him interested in online learner engagement and gamification. Jeff started Motrain, an e-learning motivational design solution that increases customer loyalty and retention. He currently works with customer education projects in the manufacturing, retail, franchise, and technology sectors.