On-demand webinar
Accessible design with the learner in mind
Accessible online course design benefits all students. However, accessibility is often an afterthought in online course design. If you've experienced the pain of having to revise your course content for accessible design, this webinar is for you! We focus on designing accessible content from the beginning, and teach you tips and tricks along the way to ensure your content is accessible.
This webinar will break down the why and how of accessible online course design so you can design with all of your students in mind. From headings, alt text, accessible table structures, and video captions, you are sure to learn tips and tricks to help you create accessible content from the start.
In this webinar, you'll learn how to:
Design using the basics of headings, image alt text, accessible table structures, and video captions
Evaluate the accessibility of images, headings, and tables in Moodle and common word processors
Use Moodle's built-in accessibility features
Use the Brickfield Accessibility Starter Toolkit to check course accessibility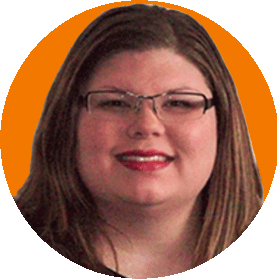 Carli Cockrell
Learning Designer at Moodle
Carli has been an avid champion of educational technology since her first days in a K-12 classroom in 2011. She has experience as an educator, Moodle site administrator, instructional designer, educator professional learning coordinator, and educational technology adjunct professor. She believes that high-quality online education provides equitable opportunities, and is passionate about online teaching for adult learners. Carli has a M. Ed. Tech. in Educational Technology with an endorsement in Online Teaching for Adult Learners from Boise State University, and her B.S. in Elementary Education (K-8) with endorsement in Reading (K-12) at Montana State University – Northern.